With over 50 years of experience, Timmerman is your reliable partner for installing and assembling piping in industrial environments for all kinds of pressure applications (steam, water, oil, compressed air, …).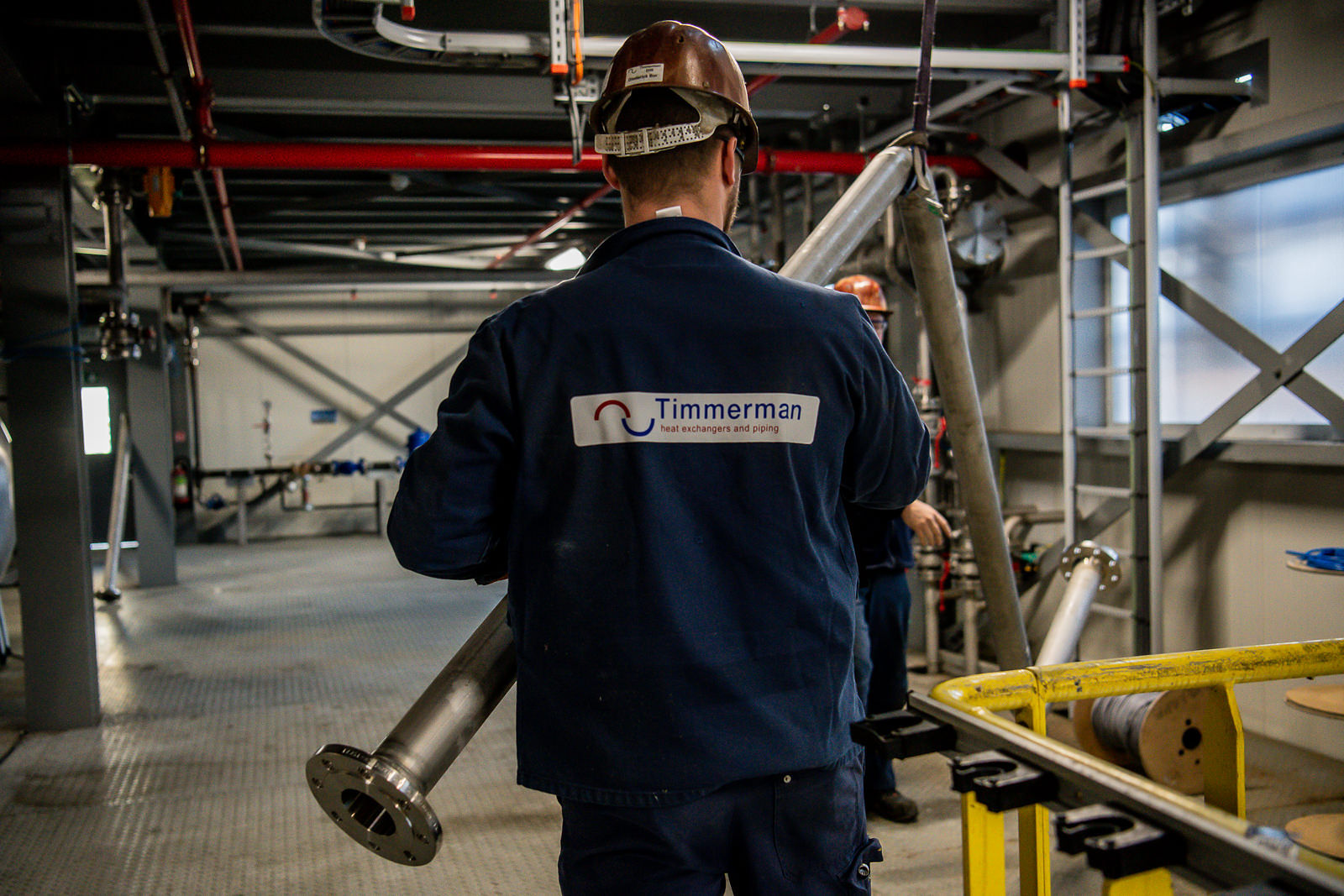 These industrial piping systems can be manufactured in steel, stainless steel or special alloy, compliant with the European PED 2014/68 EU directive for pressure equipment.
From individual piping to complete skids
Timmerman employs a team of 60 experienced welders and pipe fitters. They work in flexible shifts, so that we can react quickly and efficiently to urgent and complex requests. Our employees assemble ready-made piping in our own workplace, but installation and connection is also perfectly possible at the client's premises. In that case, the fact all our welders are of Belgian nationality facilitates communication with our client's workforce.
Throughout the years, we also became very experienced in customised pre-assembled installations. These bespoke 'skids' are used in the petrochemical industry, mainly for the separation and purification of gasses. A skid is fully assembled in our workshop, including the installation of the heat exchangers, pumps, switchboards and bridges, even insulation and painting.